Taxi To O'Hare Airport!
Flat Rates Available To/From Chicago Airports 24/7
Taxi To O'Hare Airport: Are you currently at O'Hare Airport?
Do you need a ride to the airport?
Get a taxi to O'Hare (ORD) or Midway (MDW) Airport for a very affordable flat rate.
O'Hare Taxi Now provides the most reliable, on time and low cost airport transportation in Chicago and all suburbs.
Flat rates are available 24-hours a day, reserve a taxi by calling (630) 994-0781 or book a taxi with us online!
We provide child seats by request and we do not charge the $4 MPEA airport exit tax.
Hablamos Español: Ordene un taxi en español. Nuestros conductores son responsales y amables. Llámenos para reservar un taxi para ir a alguno de los aeropuertos de Chicago!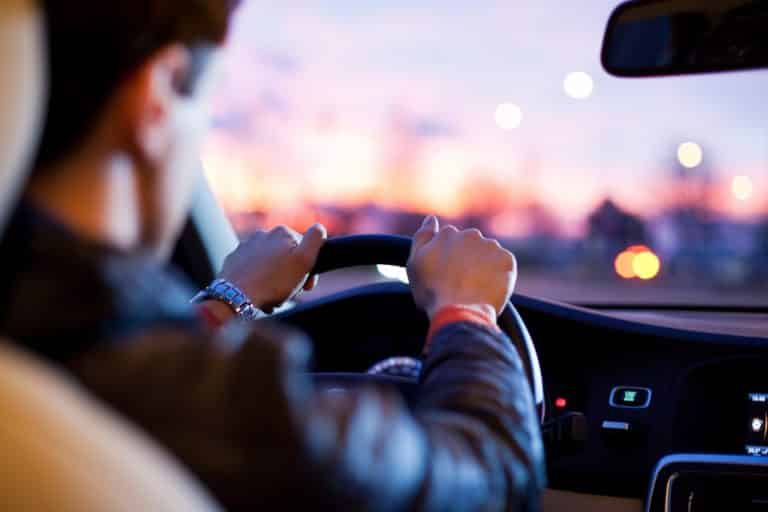 Call us to order a taxi!
You can also book with us online.
Taxi To O'Hare Airport offers affordable flat rate taxi to O'Hare and Midway Airports from all suburbs. Need a ride to or from other states? No worries, we have long distance and interstate taxi service to all Illinois, Indiana, Iowa, Michigan & Wisconsin.
Our minivans, SUVs and Sedans will make your trip comfortable. MAKE A RESERVATION TODAY!
Chicago Suburbs Best Taxi to O'Hare Airport
Flat Rates 24/7 Call Now!
Taxi To O'Hare Airport – O'Hare Taxi Now offers airport shuttle to many destinations, including but not limited to Chicago Suburbs, Chicago Loop, Southern Illinois and other states. 
Airport pick ups and drop offs are available all 24/7!
Affordable flat rates to and from Chicago O'Hare or Midway Airport. 
Get a taxi to O'Hare Airport. All vehicles are fully insured, always clean and reliable. Drivers are responsible, safe and friendly, we hire local drivers to ensure knowledge of the roads and the area.  Experience a better service O'Hare Taxi Now is an honest, family oriented taxi and private car service in Chicago and all suburbs. Call to find out the rate from your city!
Get a ride to/from cities outside of Chicago suburbs, Universities, businesses and organizations anywhere in Illinois, Indiana, Wisconsin, Iowa and Michigan.
We will go where Uber, lyft and any conventional taxi or private car service will not go. 
Flat Rates Taxi To O'Hare Airport and more!
O'Hare Taxi Now is Chicago Suburbs' lowest prices for a taxi to go to O'Hare or Midway Airport.
We have established competitive fares for Chicago, all suburbs and even to other nearby states.
Know your flat rate upfront!
We do not have hidden fees, what you are quoted is what you will pay.
Find out your rate today! Calls or texts at (630) 994-0781.
Most Reliable Taxi To O'Hare Airport
Taxi To O'Hare Airport And Other Airports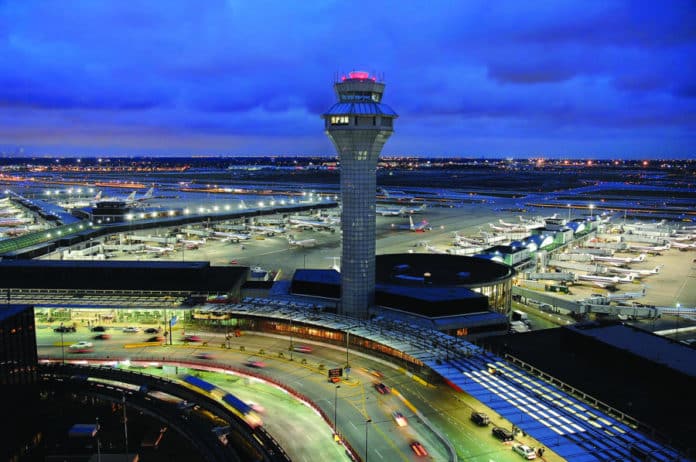 O'Hare Airport is our #1 destination. Flat rates prices are available 24/7. Chicago O'Hare typically referred to as O'Hare Airport, Chicago O'Hare, or simply O'Hare, is an international airport located on the far Northwest Side of Chicago, Illinois. Get a taxi to go to O'Hare Airport now! Prices are always affordable!
MDW is a major commercial airport on the southwest side of Chicago, Illinois. Midway is the second busiest airport in the state of Illinois. Midway serves many destinations across North America. Get a taxi to go to Midway Airport today! Prices are always affordable and booking is easy.
MKE is a commercial airport located a few miles south of downtown Milwaukee. Get a taxi to go to Milwaukee Mitchell Field for an affordable price!
Call us to order a taxi!
You can also book with us online.
Make a reservation in advance!
We Provide Airport Cab Transportation to/from many cities in Illinois, including but not limited to:
Cook County IL
Arlington Heights, Des Plaines, Elk Grove Village, Hanover Park, Hoffman Estates, Mount Prospect, Palatine, Prospect Heights, Rolling Meadows, Schaumburg, Streamwood and Wheeling.
DeKalb County IL
Clare, Cortland, DeKalb, Esmond, Genoa, Hinckley, Kingston, Kirkland, Malta, Sandwich, Shabbona, Somonauk, Sycamore and Waterman.
DuPage County IL
Addison, Bartlett, Bensenville, Bloomingdale, Carol Stream, Downers Grove, Elmhurst, Eola, Fox Valley, Glen Ellyn, Glendale Heights, Itasca, Lisle, Lombard, Medinha, Naperville, Oak Brook, Roselle, Villa Park, Warrenville, Wayne, West Chicago, Wheaton, Winfield, and Wood Dale.
Kane County IL
Aurora, Batavia, Big Rock, Burlington, Carpentersville, Dundee, Elburn, Elgin, Geneva, Gilberts, Hampshire, Kaneville, LaFox, Maple Park, Mooseheart, North Aurora, Saint Charles, South Elgin, Sugar Grove and Wasco.
Kendall County IL
Bristol, Millbrook, Millington, Montgomery, Newark, Oswego, Plano and Yorkville.
McHenry County IL
Algonquin, Cary, Crystal Lake, Fox River Grove, Harvard, Hebron, Huntley, Lake in the Hills, Marengo, McHenry, Richmond, Ringwood, Spring Grove, Union, Wonder Lake and Woodstock.
In addition, we service many other locations with reservations only. If you are in another state, please allow 24-hours notice if you are more than 3 hours away from O'Hare International Airport. We service all greater cities in Midwest when it comes to transportation to O'Hare Airport.
Taxi To O'Hare Airport: Loyal Customers Across The Midwest:
Our loyal customers come from Chicago, All Suburbs, Western, Central and Southern Illinois. Some of our customer's favorite destinations are University of Illinois in Champaign Urbana, Abraham Lincoln's Home in Sprinfield, Starved Rock in Oglesby, Fox River Resort in Sheridan and Northern Illinois University in DeKalb.
Other destinations include Rockford, Rochelle, Freeport, Galena, Moline, LaSalle, Ottawa, Kankakee, Joliet, Dwight, Pontiac, Peoria, Bloomington- Normal, Streator, Decatur, Effingham, Matoon, Galesburg, Princeton, Morris Dixon, Sterling and Kewane.
O'Hare Taxi Now service in nearby states. Get a taxi to O'Hare airport from  Milwaukee, Madison, Wisconsin Dells, Lake Geneva, Fond Du Lac, Racine, Kenosha, Beloit, Janesville and Waukesha in Wisconsin. Lots of happy customers also across Indiana, travel to Notre Dame in South Bend, Purdue University in West Lafayette or adventure yourself in a trip to good old Indy. 
Travel with us across all Illinois, Indiana, Wisconsin , Iowa & Michigan. Prices are affordable flat rates. We are available 24/7, for better quality of service, please book in advance.
Visit the local airport taxi cab page for the following towns:
Flat Rates Taxi To O'Hare Airport
Taxi To/From O'Hare Airport (ORD)
Taxi To/From Midway Airport (MDW)
Flat Rates 24/7 From All Towns 
Pay The Same For Up To 3 Passengers
Tolls Are Included In Your Flat Rate.
$10 Minivan Charge 4-5 Passengers
$15 Minivan Charge 6 Passengers
$5 – Child Car Seats (Advance Requests ONLY)
Tipping is not enforced but is highly appreciated. 
Loop Flat Rate Limits:
North – North Ave.
East – Lake Michigan
West – Ashland Ave.
South – Cermak/22nd St
O'Hare Taxi Now Flat Rates
Please write your city's name in the search box.
*All rates are for up to 3 passengers.
*If you do not see your city listed, please call +1 (630) 994-0781 to find out your rate.
Reserve A Taxi To Chicago Airports
Recommendations When Booking A Taxi To O'Hare Airport
To begin with, we recommend you allow extra travel time to accommodate cab availability, and weather or traffic problems, especially during holidays/city events and heavy traffic periods. We advised to be at the airport 2 hours ahead of flight departure time.
In addition, the 
TSA
 urges all travelers to arrive at the airport well in advance of scheduled flight departures and has provided security checkpoint wait time information as a guide to assist in travel planning.
Furthermore, be sure to check with your airline for ticket counter wait times as well as possible changes to flight schedules, as these and other factors influence your decision regarding how early to arrive at the airport.
Therefore, O'Hare Taxi Now is not responsible for missed connections.
Above all, plan to leave plenty of time for travel to airports and processing of baggage and security upon arrive at the airport. Travel times to the airports vary widely depending on day of the week, time of day, and construction.
However, Airport/airline recommended lead times for arrival at the airport also vary depending on destination, airline, security level and other factors.
In other words, please call your airline for their current recommendation on advance arrival time and leave yourself plenty of travel time.
Lastly, we will charge the way back as a different trip, If you miss your flight or if your flight is cancelled. Furthermore, our flat rate taxi to O'Hare personnel is trained to respect all traffic laws, more importantly, we will not violate local or state traffic rules because you are late due to poor planning. On the other hand, we will do everything possible to arrive at the airport on time.
(630) 994-0781
Address: 10000 Bessie Coleman Drive, Chicago IL 60666
We are located only minutes away from the terminals.
Sunday Open 24 Hours
Monday Open 24 Hours
Tuesday Open 24 Hours
Wednesday Open 24 Hours
Thursday Open 24 Hours
Friday Open 24 Hours
Saturday Open 24 Hours